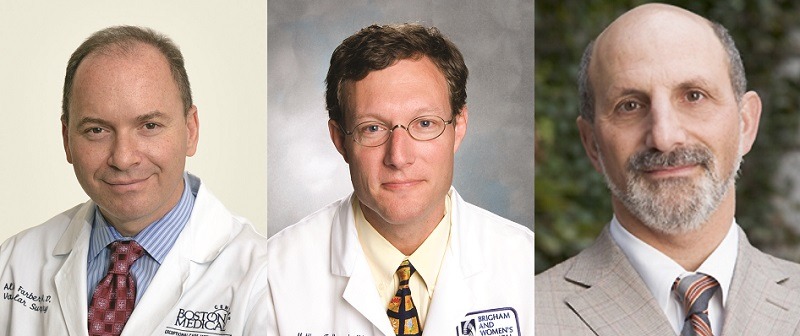 As the second year of enrolment draws to a close, the Best Endovascular vs. Best Surgical Therapy in Patients with Critical Limb Ischemia (BEST-CLI) trial is well on its way to attaining its target enrolment. In the process, it is serving as a catalyst for an ongoing discussion of how CLI, which affects 8–10 million people worldwide, is optimally managed. This multidisciplinary trial, led by Alik Farber (Boston Medical Center, Boston, USA), Matthew Menard (Brigham and Women's Hospital, Boston, USA) and Kenneth Rosenfield (Massachusetts General Hospital, Boston, USA), is currently enrolling patients at 135 sites in the USA and Canada. BEST-CLI both encourages and facilitates specialists who treat CLI at a given trial site to work together for the common good of patients, and in so doing, harnesses the talents of all contributing specialties. Key to successful engagement in the effort is the ability of participating investigators to set aside their individual treatment biases and acknowledge the absence of reliable scientific evidence to support their impulses.
"Most physicians have a bias as to whether endovascular therapy or surgical bypass is appropriate for any given patient with CLI", says Farber, BEST-CLI national co-principal investigator. "Much of this bias, however, is not based on compelling scientific evidence and the same patient offered endovascular therapy by one specialist may be offered bypass by another one". Findings of the BEST-CLI trial will help physicians decide which therapy is best for given CLI patients and in many instances, the trial has already shifted the treatment paradigm to one in which both endovascular and surgical therapies are equally considered and discussed with the patient.
At the heart of this trial is the ultimate benefit that it will bring to all future patients who will suffer from CLI. Beau Hawkins, an interventional cardiologist and lead investigator at the University of Oklahoma Health Sciences Center (Oklahoma City, USA), has frequently commented on the positive patient experiences he has encountered, and how they accent for him the importance of the trial's completion and the significant contributions to evidence-based medicine the study will bring. "As clinicians, we often participate in clinical trials to advance science and determine answers to important clinical questions. The BEST-CLI trial serves this purpose by aiming to determine how to optimally treat CLI. I have been struck by two things that I was not expecting through my institution's participation. First, the BEST-CLI trial has improved the collaboration between specialties caring for CLI patients at my institution. I have worked more closely in a more congenial fashion with CLI physicians from other specialties as a direct result of this study. Second, patients have overwhelmingly wanted to participate in this trial, not for their own benefit, but for the benefit of future patients who develop CLI. As an example, one patient we enrolled in the trial lived in a remote area, four hours away from the hospital. I never anticipated that he would agree to participate due to the travel demands for follow-up, but when he did, I asked him why. He responded, 'Because I can help other people with this problem [CLI] in the future.' The altruism of our CLI patients is humbling and simply highlights the importance of the BEST-CLI trial."
Given that approximately 500–1,000 new cases of CLI per million people surface each year, it is increasingly important to accrue the necessary high-quality evidence to determine the best revascularisation strategy for these patients. Many practitioners adopt an "endo-first" approach due to the advances in endovascular therapy and under the guise that endovascular treatment is a low-risk "free shot". While the convenient and minimally invasive nature of endovascular therapy is also attractive to patients, it is important to remember that there is significant evidence that open surgical revascularisation following a failed endovascular attempt has worse outcomes than when undertaken as first-line therapy.